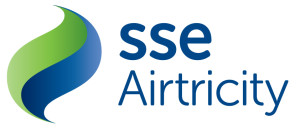 The biennial DMYC Regatta, sponsored by SSE Airtricity, will be held on June 28th, 2014, and hopefully the weather from this week (bar the light breezes) will hang around and provide us all with a glorious day. Racing on the water starts shortly after 11:00, and we'll have a programme of onshore entertainment and BBQ starting at 16:00, with the prize giving being held at approximately 18:00.
We're pleased to welcome the SSE Airtricity choir, "The Airs", to the DMYC, and we're also very happy to welcome Mr. Pat Coldrick back as our musician for the afternoon.
The Notice of Race, along with the entry form, is available here.